Everyday Beauty: A Small Curatorial Project
Our culture of multi-tasking has created an environment of distraction that, at times, dismisses the importance of the familiar. Everyday Beauty calls us to express mindfulness, to take a deep breath, to look and listen for the rhythms of forms that surround us . . . We are invited to observe the familiar and uplift its status to enrich our creative, viewing experience." This was the call published by Kathryn Wills, Curatorial Committee Member, which you answered with such passion.
The Merriam-Webster dictionary defines Beauty as "the quality or aggregate of qualities in a person or thing that gives pleasure to the senses or pleasurably exalts the mind or spirit." Despite our 21st century culture of cell phones and internet communications, here, we see how our artists define Everyday Beauty.
We received hundreds of digital images to choose from, with every artist informing us by their submission how they personally define Everyday Beauty. As a result, Everyday Beauty is defined in this exhibition as a close up section of a sunflower, the reflection of light on a pond, a leaf on a bench, lichen on an oak branch, a bird's nest (and the life of ideas that spring from it), and the essence of how we - the artists and I - view our world.
When reviewing entries for this exhibition, the same questions came up again and again. They were, what is the medium, how is it used, and is there a concept or idea conveyed? Because we were limited to the use of digital images for our selection, we found artworks that were surprisingly elegant in choice of medium, technical mastery, and concept. As an art advisor and consultant, this is a wonderful gift.
From every single image we received, we examined work closely, followed some up with inquiries, and worked in concert within the framework of our theme of Everyday Beauty. We found urban scenes as well as images reminding us of Danville's history as a ranching community. We found simple yet bold graphics of table settings and fruit that speak to our community's sophistication, and found interesting uses of materials such as aluminum and photography employed in ways we had not seen before. We found sculptures, that in one case, we would have added but for our concerns for its safety and correct presentation, and other sculptures finely made of glass. During the process, I was continuously impressed by the artists' vision and excitement - because it takes both vision and excitement (and passion) to create and to create beautifully.
This week, I came home from a trip to New York, where ideas of Beauty were present at the Metropolitan Museum's exhibition of Charles James' couture designs, Sigmar Polke's retrospective at the MoMA, Kara Walker's monumental "A Subtlety or The Marvelous Sugar Baby" at the Domino Sugar Factory, to Ai Wei Wei's sculptures at the Brooklyn Museum. As an art professional, I cannot overstate the importance of keeping an open mind to understand what artists wish to convey with their work. When the trifecta of medium, technical mastery and concept are all aligned, it is easy, incredibly easy to express awe and appreciation. And since new mediums and techniques are constantly evolving, as are the ideas we are presented with, how can I tell you how wonderful it is to be a present member of the art community?
Thank you, to the Curatorial Committee for the honor of curating this exhibition. Thank you, dear Artists, for sharing your vision. It is wonderful to see your interpretations of Everyday Beauty.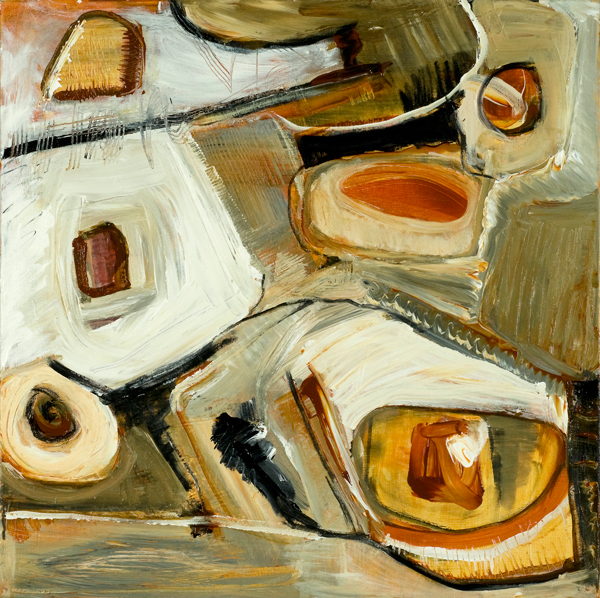 I am reminded, by your work, that mindfulness is not just a term used in my yoga class, it is that bright ray of sun filtering through the trees, the rust pattern on an antique car, the assemblage of saddles in a tack room, the cow peacefully grazing. I hope this exhibition shares my experience and knowledge with you, and hope this is just an introduction, as I look forward to meeting and enjoying the pleasure of your company again in the near future.
—Micaëla van Zwoll, June 27, 2014 opening reception remarks
Everyday Beauty is the 4th annual juried exhibition of artwork presented by the Town of Danville at the Village Theatre Art Gallery. It opened on June 27th, 2014 and closed on August 16th, 2014.