Private Collection: The George and Dorothy Saxe Collection
Welcome to an introduction to the Dorothy and George Saxe Collection at the MH de Young Museum, San Francisco. We will begin with a visit to the museum's collection, break for lunch, and continue to the San Francisco home of Dorothy Saxe.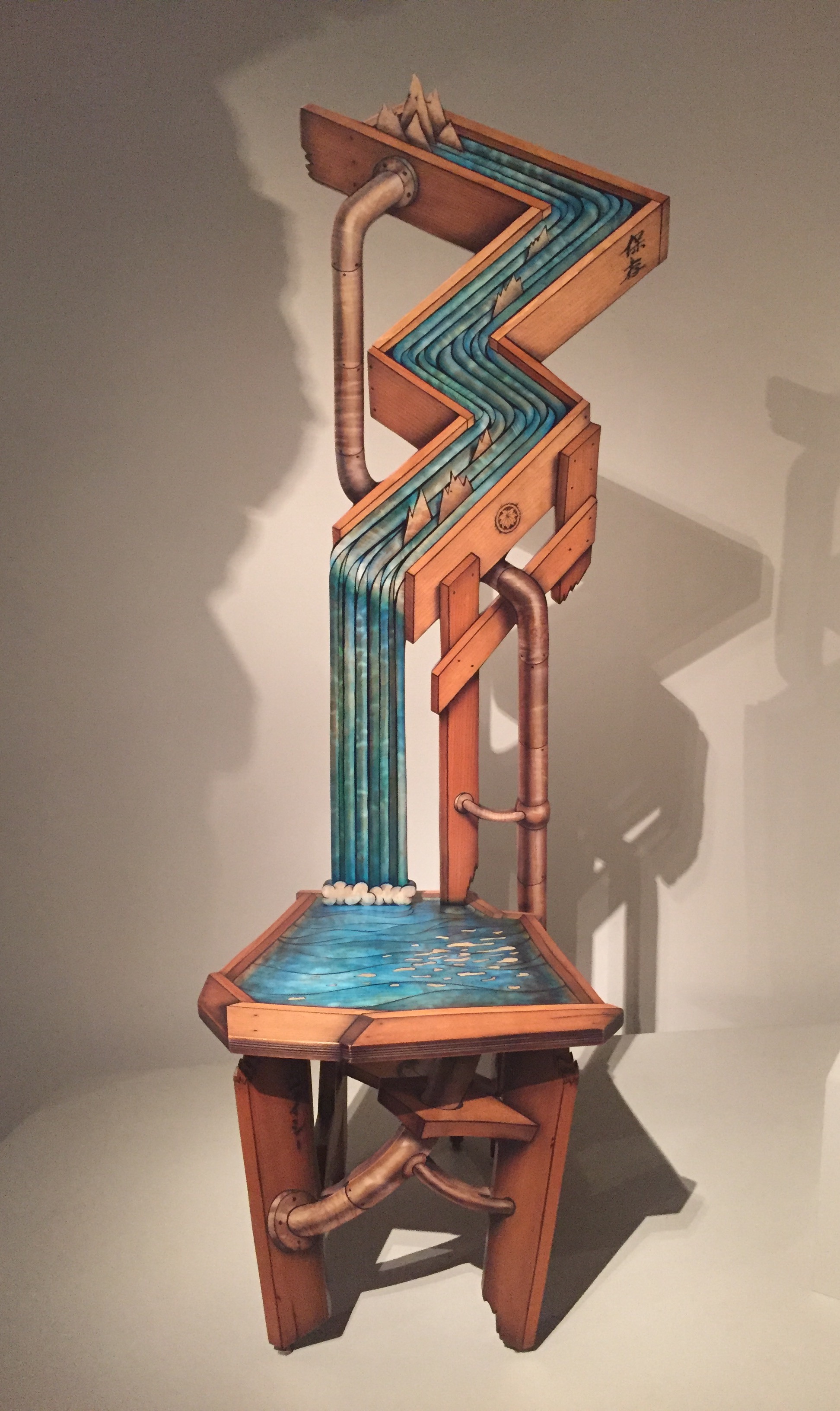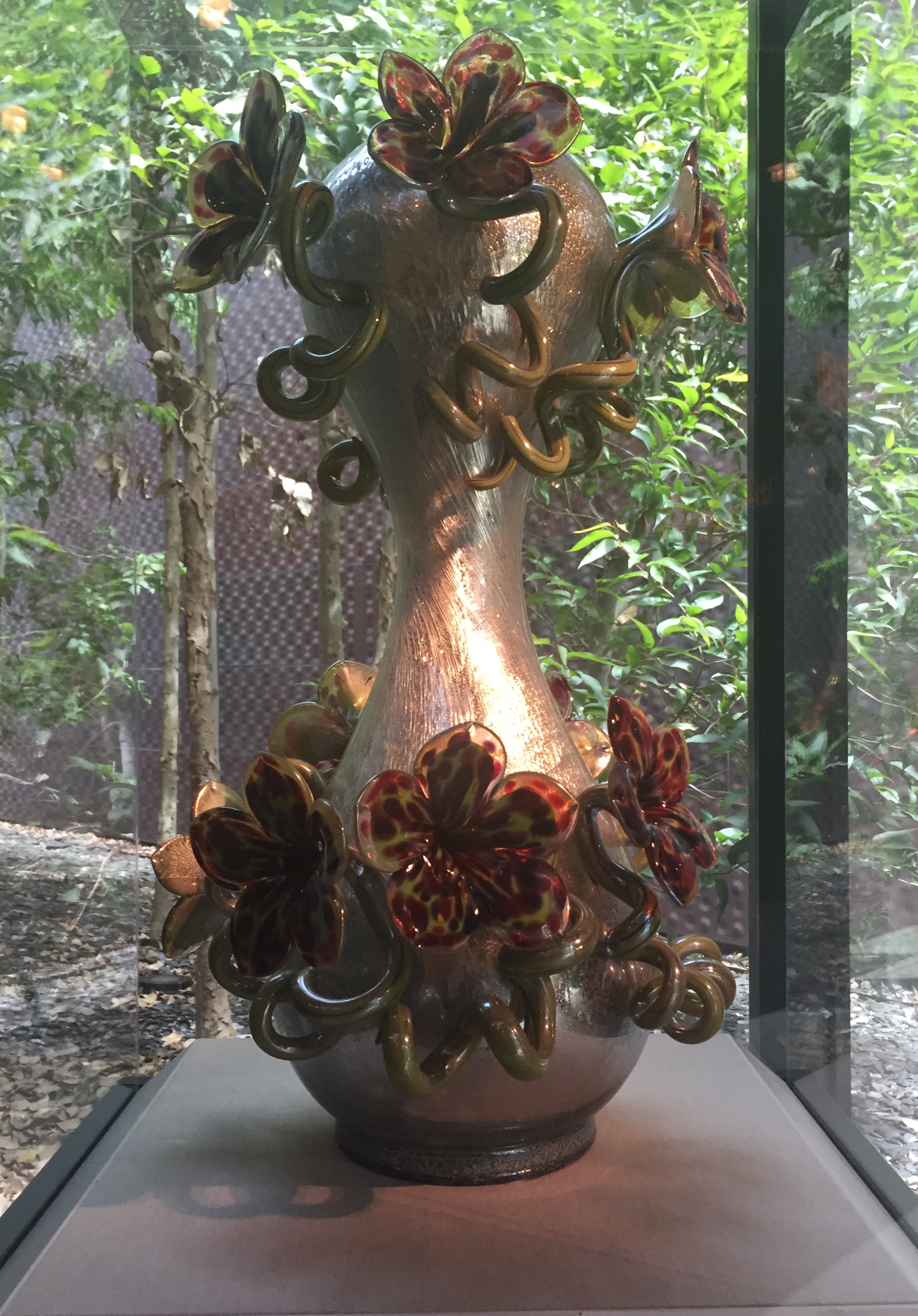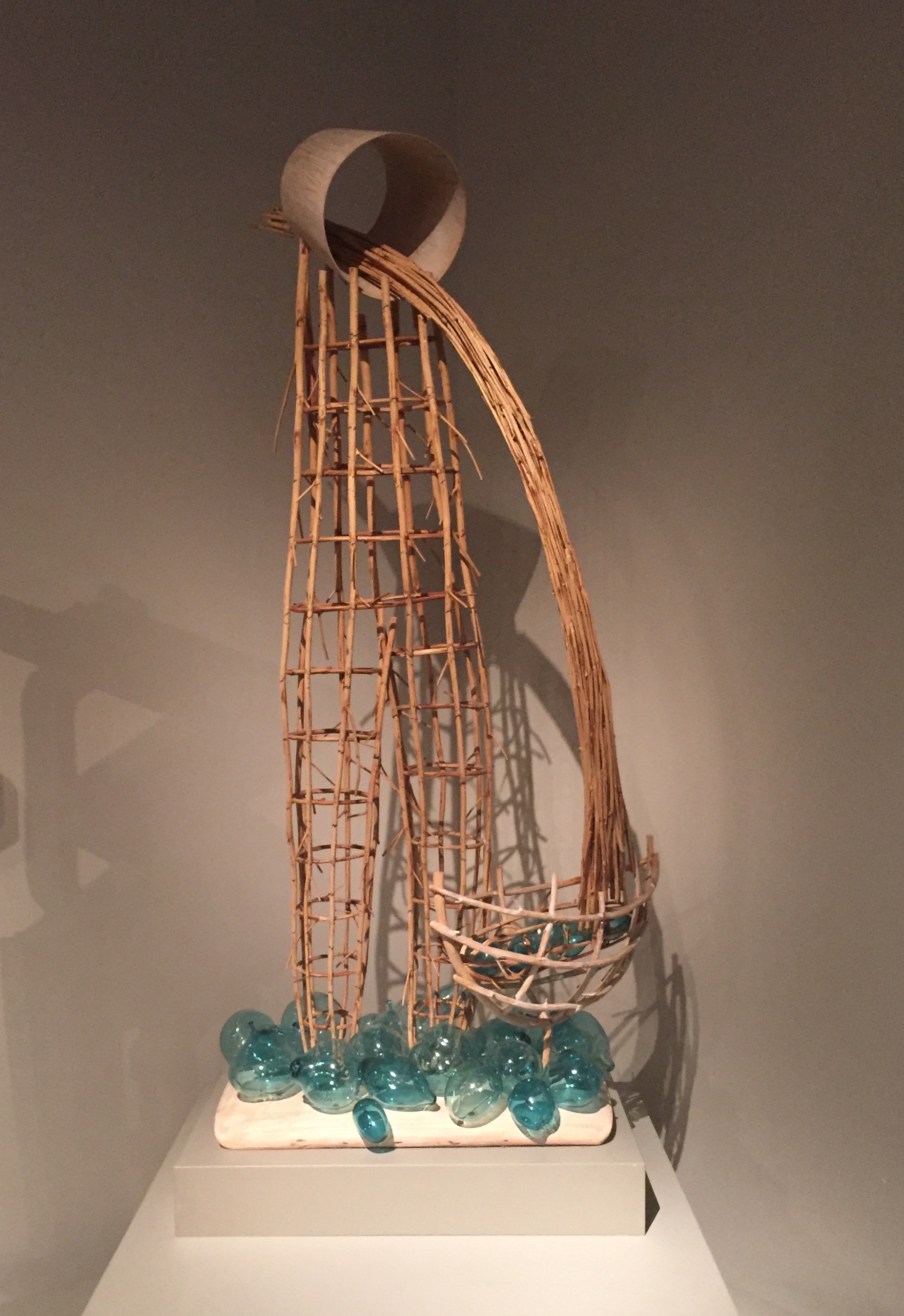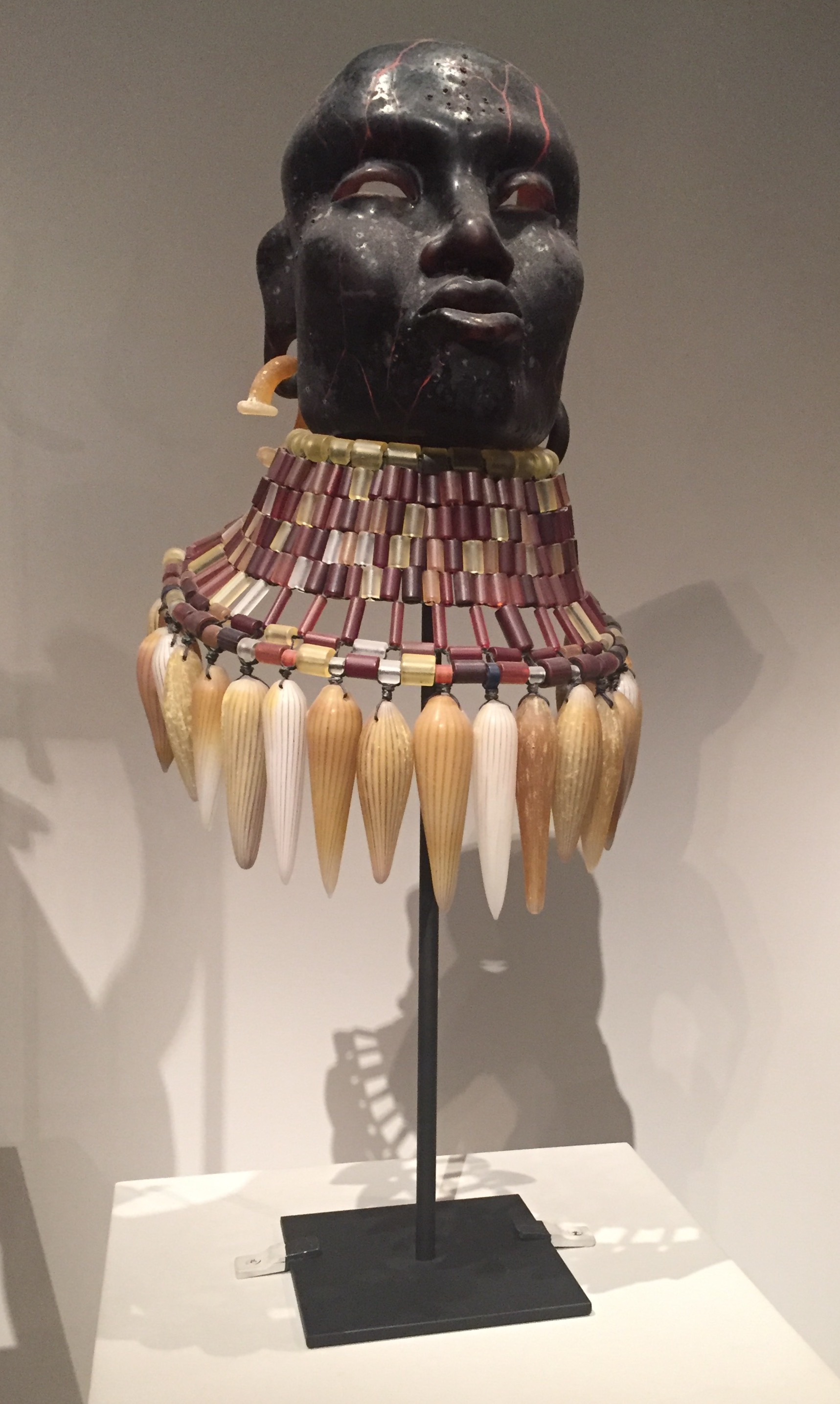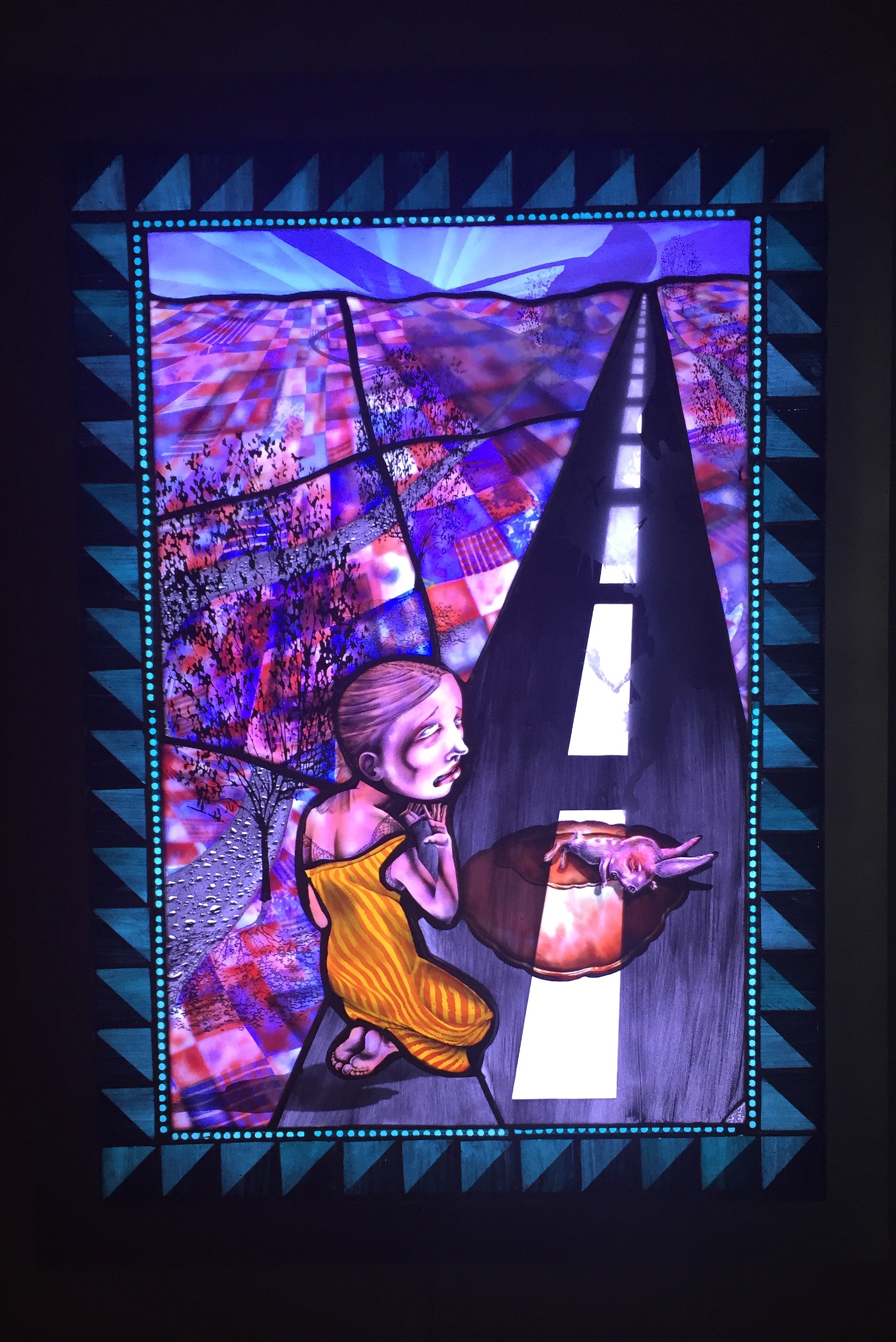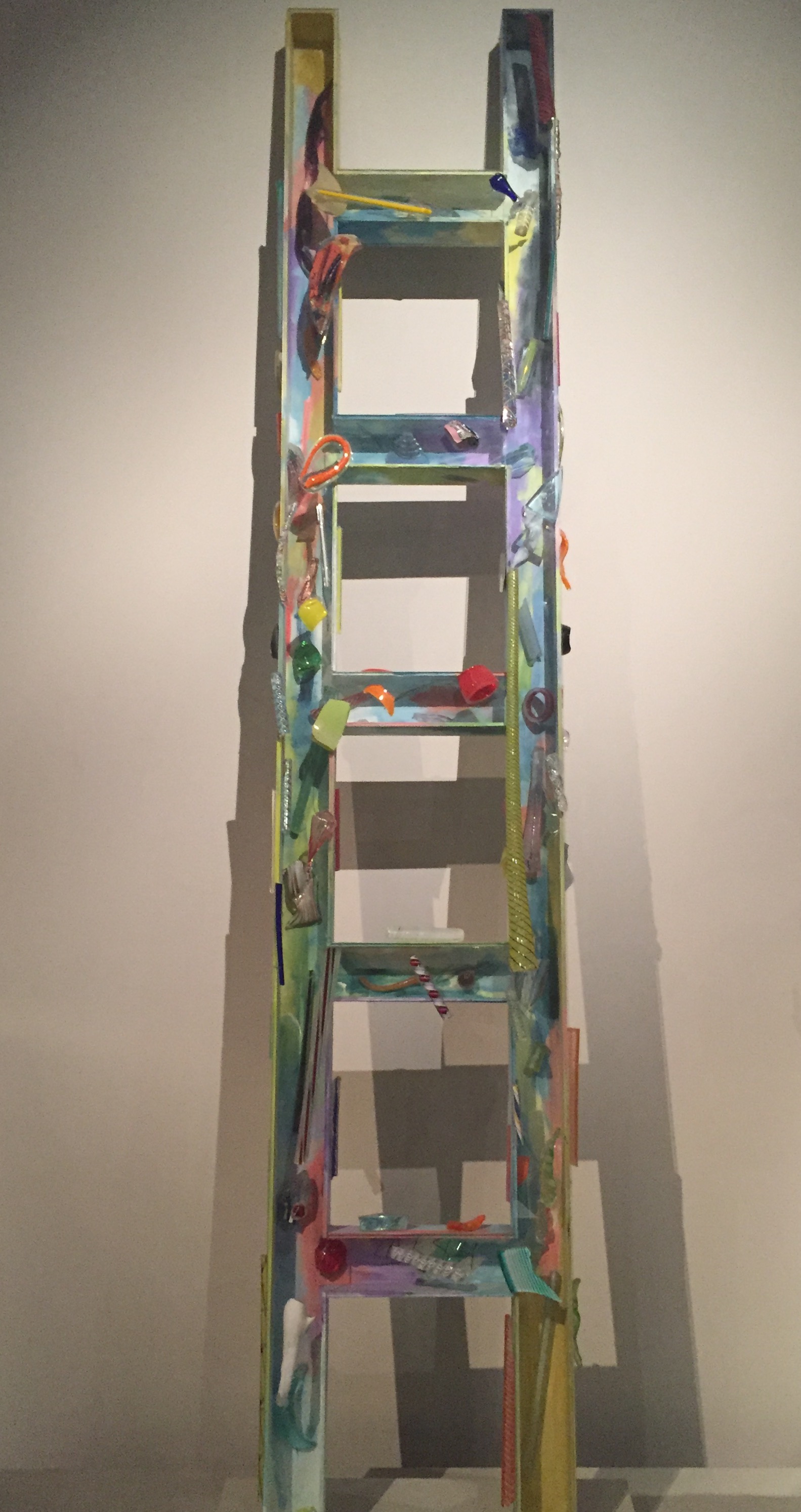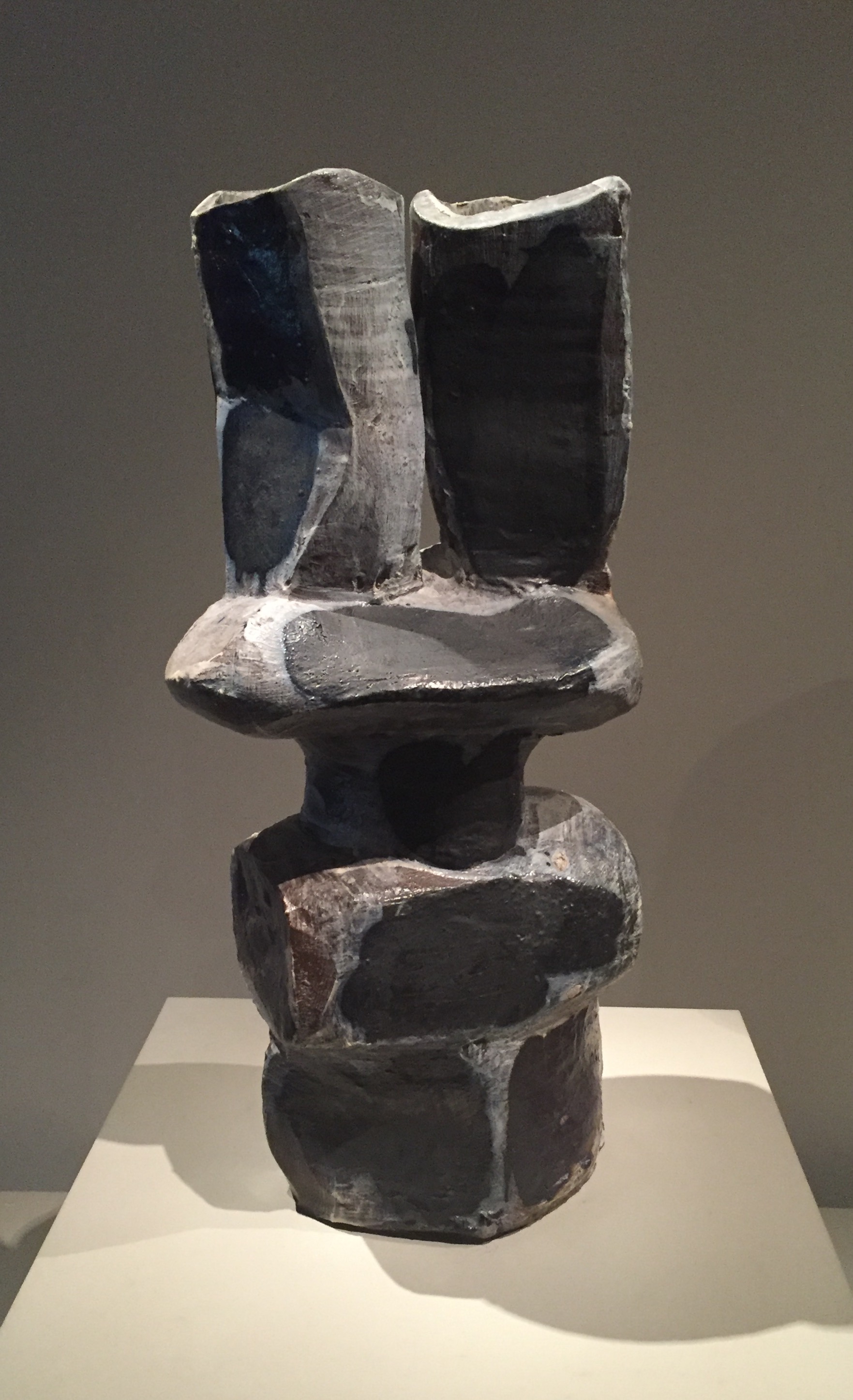 Who are the artists featured in the collection at the museum?
The works you will see in this collection today are by Nicolas Africano, Rudy Autio, Dorothy Gill Barnes, Howard Ben Tre, Nick Cave, John Cederquist, Dale Chihuly, Richard Cleaver, Lia Cook, Viola Frey, David Gilhooly, Torii Ippo, Flora Mace and Joey Kirkpatrick, Judy Kinsley McKie, William Morris, Ken Price, Daniel Rhodes, Adrian Saxe (no relation to Dorothy and George Saxe), Judith Schaecter, Richard Shaw, Cindy Sherman, Kiki Smith, Therman Statom, Honda Syoryu, Lino Tagliapietra, Peter Voulkos, and Toots Zynsky. A complete list of these artists, with their respective artwork titles, is available at this link.
What is the Saxe Collection?
Dorothy and George Saxe formed the premier collection of contemporary craft in the USA, and arguably, the world. The Saxe Collection, as it is casually known, contains work in glass, ceramic, wood, fiber, and metal, and is distinguishable by its quality and depth, with major artists represented by work from different periods of their careers.
Prominent Bay Area and West Coast glass and ceramic artists represented in the MH de Young Museum today include, Dale Chihuly, Viola Frey, David Gilhooly, Richard Shaw, and Peter Voulkos. Also included in the collection are works by artists better known for their work in other media, such as Nicolas Africano, Cindy Sherman, and Kiki Smith.
The Saxe Collection is, in many ways, a record of the evolution of the modern studio craft movement that began with the counterculture movement of the 1950s and 1960s. Dorothy and George Saxe, and their friends, typical collectors of the objects of this period, appreciated the alternative to industrialized design objects that characterized contemporary life as it was known then (for example, mid-century modern design, and work by Charles and Ray Eames). Dorothy Saxe remains a prominent figure within the modern studio craft movement. Her husband, George (1921-2010), was just as active during his lifetime. Their interest in collecting resulted from a mutual effort they engaged in together, their goal to preserve and offer their collection with the public.
For this visit, our focus will be on glass as a sculptural and artistic medium of expression.
The Saxe Collection illustrates glass sculpture made in 3 basic ways: blown, cast, and lampwork.
The physical properties of heat and silica material combine to create the glass object. It is thought that its use in craft and decoration was practiced as early as 1250 BC in Mesopotamia. Technical mastery, combined with aesthetic principles, are the foundation of contemporary and studio glass sculpture. Correct working techniques are necessary to ensure that the material is properly formed, cooled, and displayed.
Blown glass is usually made by a team of glass blowers using a long hollow pipe known as a blowpipe, in a choreography of movement through which air is incorporated into a bubble of glass at temperatures in excess of 2200 degrees Fahrenheit. Glassblowing artisans (known as gaffers) blow and develop the shapes of their desire using different tools including shears, a punty, bench, marver, tongs, tweezers, paddles, and paper. Glassblowing involves three furnaces: 1. a crucible, where glass is held in its molten state, 2. a glory hole, where the glass object is reheated during the working process, and 3. the annealer, where glass is slowly cooled to room temperature when complete. Glass produced in this manner is known as soda or sodium silicate glass, and is commonly used in bottles and windows.
Most of the examples of glass sculpture on exhibition in the Saxe Collection at the MH de Young Museum are some type of blown glass.
Cast glass sculpture uses traditional multiple step lost wax methods, where a positive sculpture is made, around which a negative cast is applied. Once the final mold is made to satisfaction, it is filled with glass and placed in a kiln where it melts into the recesses of the molded form. This method is used to elicit fine details, which requires incorporating lead, approximately 24%, to render acceptable plasticity. Known as leaded glass or crystal, this glass material possesses twice the refractive properties of soda glass. Its melting temperature of is as low as 1300-1700 degrees Fahrenheit, it easily conforms to casting, and because it is considered soft, it has a history of use in engraving and cut glass methods. Common examples of leaded glass, or crystal, are vessels by Baccarat and Waterford, and commercially produced objets d'art by Daum and Lalique.
Examples of cast glass work on exhibition here are work by Toots Zynsky, Howard Ben Tre (although his work is sand cast and not leaded glass), and Nicolas Africano.
The last method, lampwork (also known as flamework or torchwork), uses borosilicate glass. An immediate and intimate way of creating smaller glass sculpture, the artist works at a table with the work in hand, which is heated and formed by a small acetylene torch. Lampwork creates a working situation that brings the torch so physically close to the work, that it reaches temperatures in excess of 3300 degrees Fahrenheit. In order to preserve and continue the work, Boron, a mined mineral is added to the silica, or glass, producing a thermal resistant glass material that is durably pliable at these temperatures. Precision laboratory glass vessels are made this way, and you have seen borosilicate glass in your kitchen by its commercial name, Pyrex, for microwave and oven safe vessels.
Nick Cave and Richard Cleaver's work, containing glass beads, are the best examples of lampworked glass shown here.
Appraising Glass: What you need to know
The studio glass movement is what brought us here, to the contemporary glass of today. In 1962, Harvey Littleton, with a handful of industrial design students, developed the first studio glass furnace at the University of Wisconsin (Madison). He is considered the founder of the studio glass movement that began in the USA and spread to Europe, Asia, and Australia. Until that moment, decorative glass objects were produced only in industrial (factory) settings. One of Littleton's students, Marvin Lipofsky, founded the glass programs at UC Berkeley and the California College of the Arts (CCA) in California.
The secondary market for contemporary fine glass and studio glass, is almost non-existent. This is due to the fragility of the material, its obscurity vis-a-vis the rest of the contemporary art world, its relatively recent (2007) entry to the contemporary fine art fair circuit (i.e., Art Basel), paucity of documentation, and the reluctance of its owners to part with their collections.
Glass is fragile. It is easily damaged and almost always impossible to repair and restore to its original state. Damage to a glass object can be something as small as a scratch, a nearly imperceptible crack or fissure, or the complete separation of the material. At the molecular level, it never stops moving, and is expected to change over time. Insurance companies are reluctant to insure it, and only select museums continue to add it to their collections. Authentication is problematic because many glass artists did not catalog or document their work, and, as in the case of a well known glass artist in the Pacific Northwest, stories abound of studio apprentices who made and sold work in his manner.
So how do we appraise contemporary glass or a unique collection such as this one? We use the same values and research methodologies used for any other object, with the additional challenge of seeking out reputable members of the glass community for information.
The San Francisco Bay Area is good place to start. It is a rich resource for glass with academic programs at CCA, San Jose State University, and UC Davis. Important dealers in contemporary glass are mostly in the mid-west, New York, and Florida. On the west coast, primary glass markets exist in Portland and Seattle, and are supported by a small group of private collectors, Tacoma's Museum of Glass, a handful of dealers, the Bullseye Glass Company and Pilchuck Glass School.
The glass community, a tight knit group of collectors, artists, and dealers who get together and support each other, have begun to recognize their need to develop a secondary market to support their own glass collections. As a result, work that has been coming up for auction up to now was rare, or, inferior or damaged. Another factor to the brief auction record of contemporary glass is that many of the collectors who began their collections in the 1960s are still living and are reluctant to part with their collection.
The best resource for information on any glass object, in contemporary and historical context, is the Corning Museum of Glass (Corning, NY), where the Rakow Research Library is located. A sophisticated repository on the art and history of glass and glassmaking, the Rakow acquires and preserves everything published on the subject of glass, in every format and in every language.
Thank you for joining me on this short visit. Please don't hesitate to contact me with follow up questions.